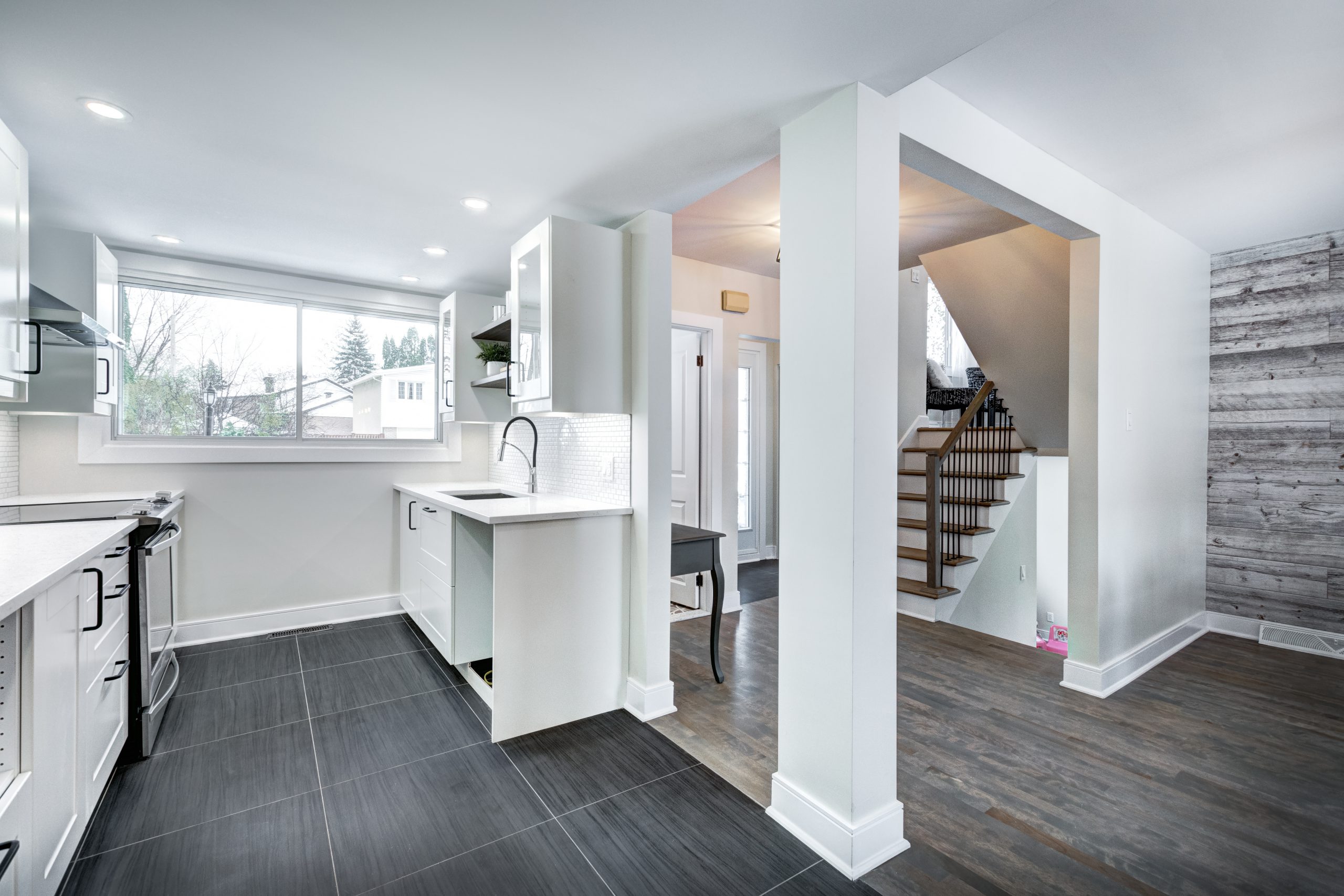 December 13, 2022

admin

0
It's always a good time to think about transforming your plain basement into a space to enjoy. The basement remodeling Chicago homeowners are investing in has plenty of advantages, but perhaps the most remarkable ones are a better quality of life and an increase in property value when planning to sell. Not to mention the comfort of a bigger place for you and your family to fit in.
What kind of basement do I have?
The steps for basement renovation Chicago contractors follow depend upon the type of basement that you currently have. The most common basements Chicago homes have are walkout, standard and garden-level basements.
Walkout basements (also known as English basements) can be partially or totally above ground. They have an exit in the front or back that in most cases leads to the exterior of the house, like a backyard or patio.
Standard basements will usually raise the main floor of a house a few feet above the yard, and you can access it through a set of stairs that are located somewhere on the main floor.
Garden-level basements are set in a mid-level above and below ground. It can have small or full-size windows, but it's unlikely for them to have an exit to the outdoors.
What factors affect the return on investment (ROI)?
The basement renovation Chicago companies offer could potentially increase the ROI of your house. This is determined by your location and the status of the real estate market, but can also be affected by other factors. For instance, you should go for a basement with open space rather than having several closed-off rooms.
You should also consider handling Radon early. Radon mitigation plans are the key to achieving the basement finishing Chicago homeowners expect. Investing your time and money testing for Radon according to the weather and construction design is always a good idea.
A sure way to boost the ROI for your basement is adding a bedroom and bathroom. Making the basement a functional space can be a big sales point against other homes on the market. Our premium service of basement remodeling Chicago experts recommend includes elements like wall panels, floor tiles, and ceiling tiles that will make it solid and water-resistant, which will automatically increase the ROI.
The remodel contractors Chicago homeowners trust will make sure your project complies with the local codes and permits required by law. This is crucial to achieving a higher ROI, and a way to perform your renovation under safety standards that could prevent you from spending extra time and money from something going wrong,
How to find the right basement contractor?
Adam's Builders, Inc. has the key to getting you the safe basement space that you've always wanted. Our custom-made basements are guaranteed to increase your property's worth, whether you're planning on selling or not. With our high-quality products and professional handling, we deliver the best basement refinishing Chicago market offers. Contact Adam's Builders, Inc. contractors today and get a free estimate!