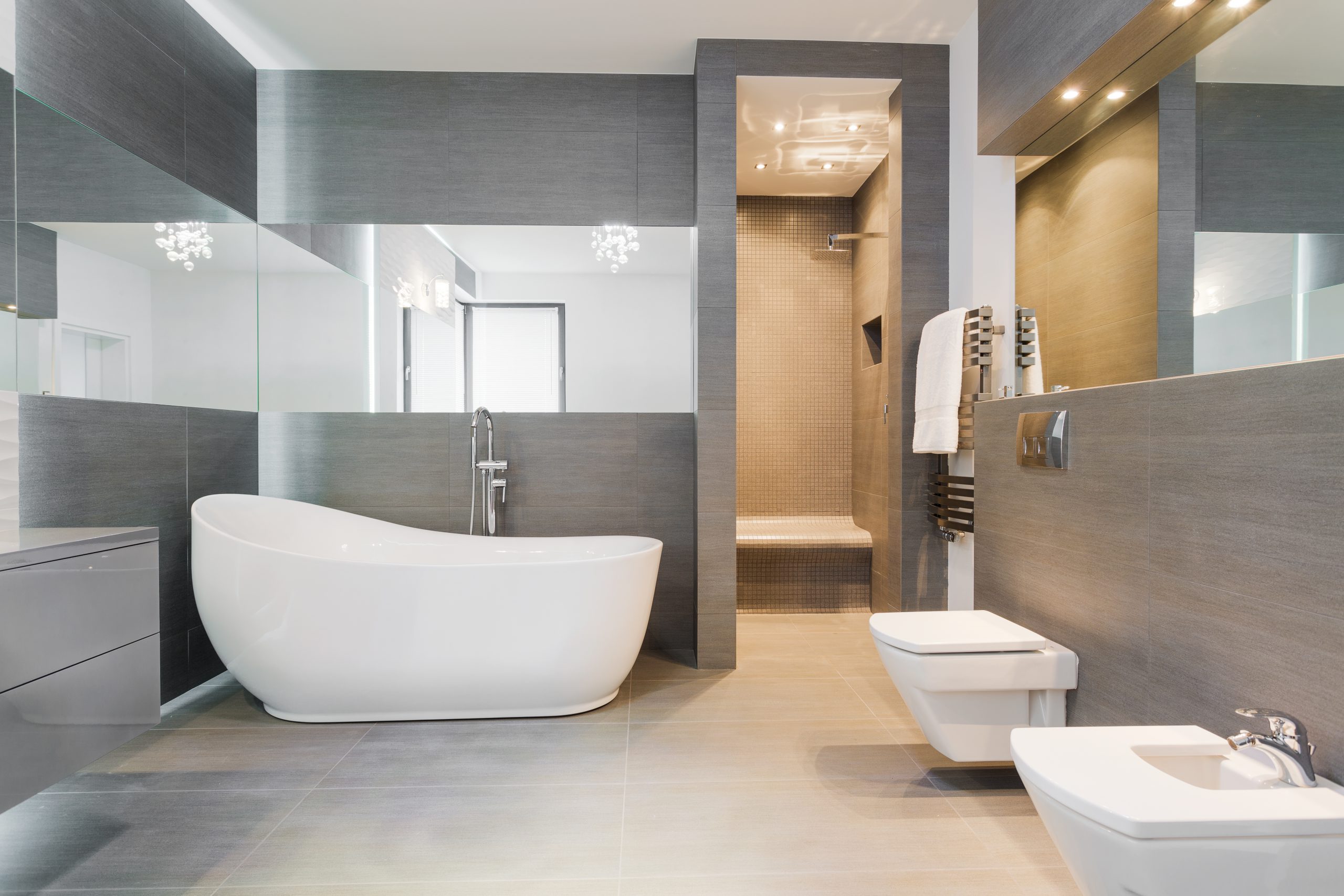 Homeowners should think about a variety of jobs and talents before selecting whether or not to DIY their bathroom renovation Chicago. For instance, a firm that specializes in home renovation Chicago may hire qualified remodel contractors to do a number of crucial jobs. These chores may entail painting, plastering, and plumbing, among others!
1. Plumbing may be challenging!
There are a few factors that make hiring a professional plumber preferable to doing it yourself. Remodeling a bathroom, especially if it involves changing the plumbing, can need a permit. This guarantees that the new drainage line is functioning properly and is not vulnerable to leaks. Plumbers redirect your plumbing and pipe networks to the main drainage system. This is a difficult task that calls for knowledge and competence. We advise leaving this task to the experts in order to avoid blunders that might end up costing you a lot of money in the long run.
2. Bathroom waterproofing.
The bathroom must be waterproofed because it's the wettest room in your house. Now, waterproofing ought to be a piece of cake if you're an experienced do-it-yourselfer with a ton of expertise doing home remodeling Chicago and upgrading bathrooms!
What will happen to my bathroom if I don't waterproof it?
Inadequate bathroom waterproofing can lead to expensive, continuing structural damage. Water can seep through floors, cement boards, and tile walls over time, causing decomposing wood to rot and the growth of mold and mildew. Unfortunately, until the damage is at its worst, the home won't show any signs of damage.
3. Tiling a Shower in a Bathroom: A Difficult Job
Tiling is a difficult process that needs persistence and time. Unfortunately, DIYers frequently make tiling errors. The aesthetics of the project are at risk, for instance, if you place your tiles incorrectly when designing an elaborate pattern. Additionally, some owners could not waterproof the bathroom shower or apply the incorrect sealant, causing water damage to the nearby spaces.
Hiring a Professional for a Bathroom Renovation Chicago: DIY vs. Contractor
It's important to consider the risks you're prepared to face as a homeowner before beginning any bathroom remodeling Chicago or renovation project. Although challenging, bathroom improvements are not impossible! To make sure the restoration project conforms with code standards, homeowners wishing to raise the value of their homes through remodeling projects should consult a qualified contractor. Do not forget that a badly planned bathroom with sloppy tiling or moistened walls will not increase the value of your property; it will only decrease it!
How to Find a Contractor to Remodel Your Bathroom
Bathroom remodeling Chicago is difficult and time-consuming! However, hiring a professional to complete these restoration jobs effectively will avoid further issues.
You can always try the job on your own, but our team of skilled home remodeling contractors at Adams Builders Inc. works closely with you, the homeowner, one-on-one to ensure that the whole restoration job goes well. We guarantee to give you a wonderful sanctuary.