Adam's Builders, Inc.
We Are Your Best Choice If You Are Looking for Expert General Contractor


Our Home Remodeling Services
Can Make Your Dream Interior Become a Reality
Contact Us Today for a Free Estimate!

Choose Us
for Your Home Renovation Needs and Let Our Contractors Impress You With Their Work
Adam's Builders, Inc.
The Highest Quality Basement Remodeling & Home Remodeling Deerfield & Other Suburbs
The citizens of Deerfield & Nearby Suburbs have trusted Adam's Builders, Inc. with all of their home remodeling and basement finishing needs for 15 years, and their faith in the skill and professionalism showcased at every basement remodeling and home remodeling has raised Adam's Builders, Inc. to become the metric for which all home remodeling contractors Deerfield are compared.
They have set the standard for craftsmanship, dedication, and talent in the basement remodeling and renovating field, and their passion for it is evident in the entire construction process. And did we mention that Adam's Builder's, Inc also does basement finishing? Get that man cave or second living room for the kids. 
They even do whole home remodeling Deerfield, or just a single room like the kitchen or bathroom. Whatever you need, the licensed crew at Adam's builders, Inc remodeling contractors can handle it. Call today for an estimate.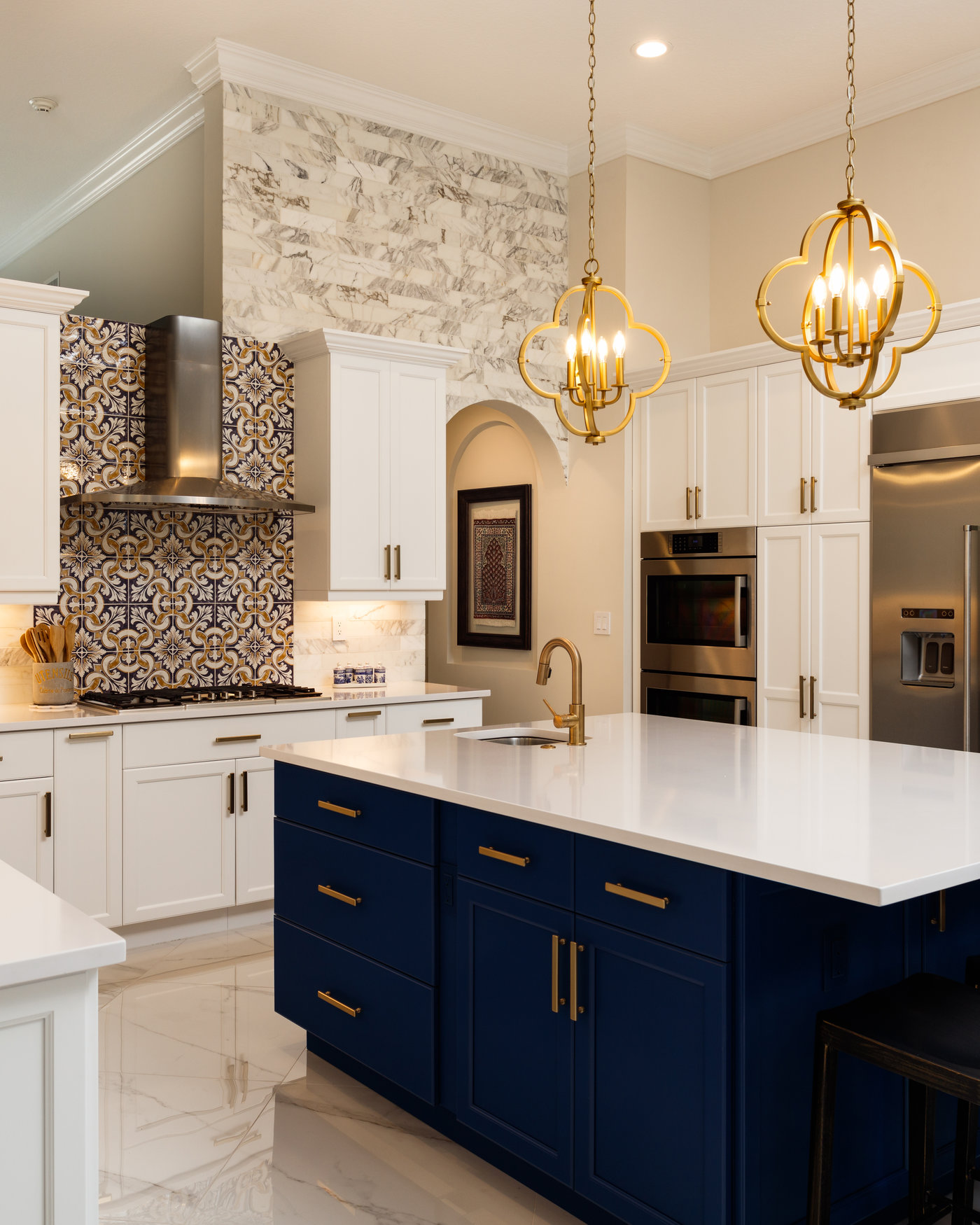 ADAM's Home Remodeling & Basement Finishing
We Provide Professional Home Remodeling & Basement Finishing Deerfield & Other Suburbs
Check out what we have to offer!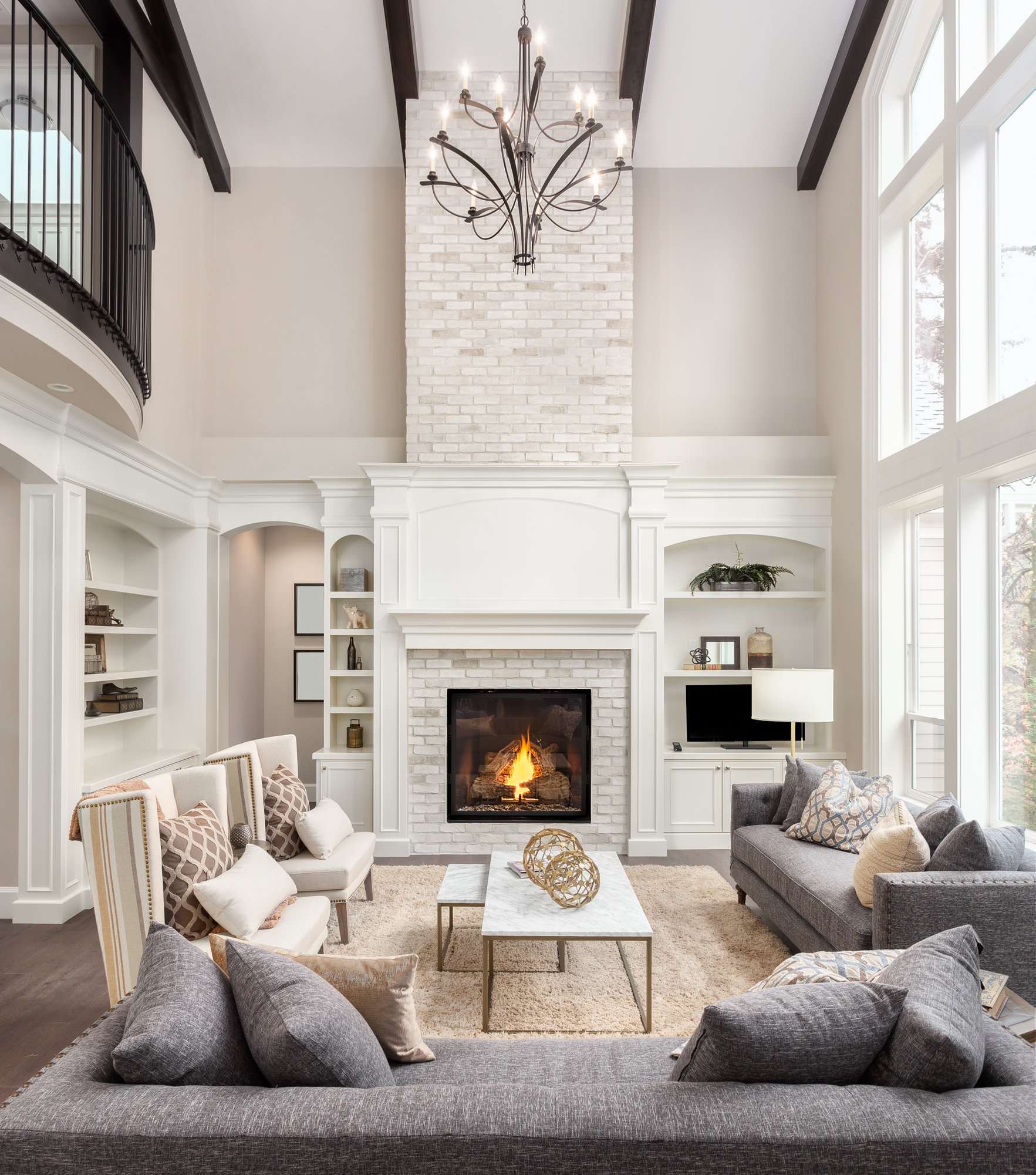 Home Remodeling Deerfield
Finding the right home remodeling contractors Deerfield has never been this easy. We are the ones that you can count on when it comes to your home remodeling needs. Our home remodeling contractors have been providing outstanding services for years, which helped us gain the knowledge and skills in delivering the best outcome for your home. We only use the highest quality of materials so that your kitchen, bathroom, or basement remodeling will be beautiful and will last for years. Our remodel contractors can transform any space into something that is way beyond your expectations. Our team is here for you!
Basement Remodeling Deerfield
Our basement remodeling contractors Deerfield specializes in turning a space into something that you have always wanted for your home. A basement remodeling will add value to your home and provide additional space for you and your family to spend time. Our remodel contractors have a knack of turning a space into something that is luxurious and sophisticated. Whether you want another entertainment room or just an additional space, we can do it all. We only provide the highest quality of work at an affordable price that would match your budget. We are the ones that you can trust!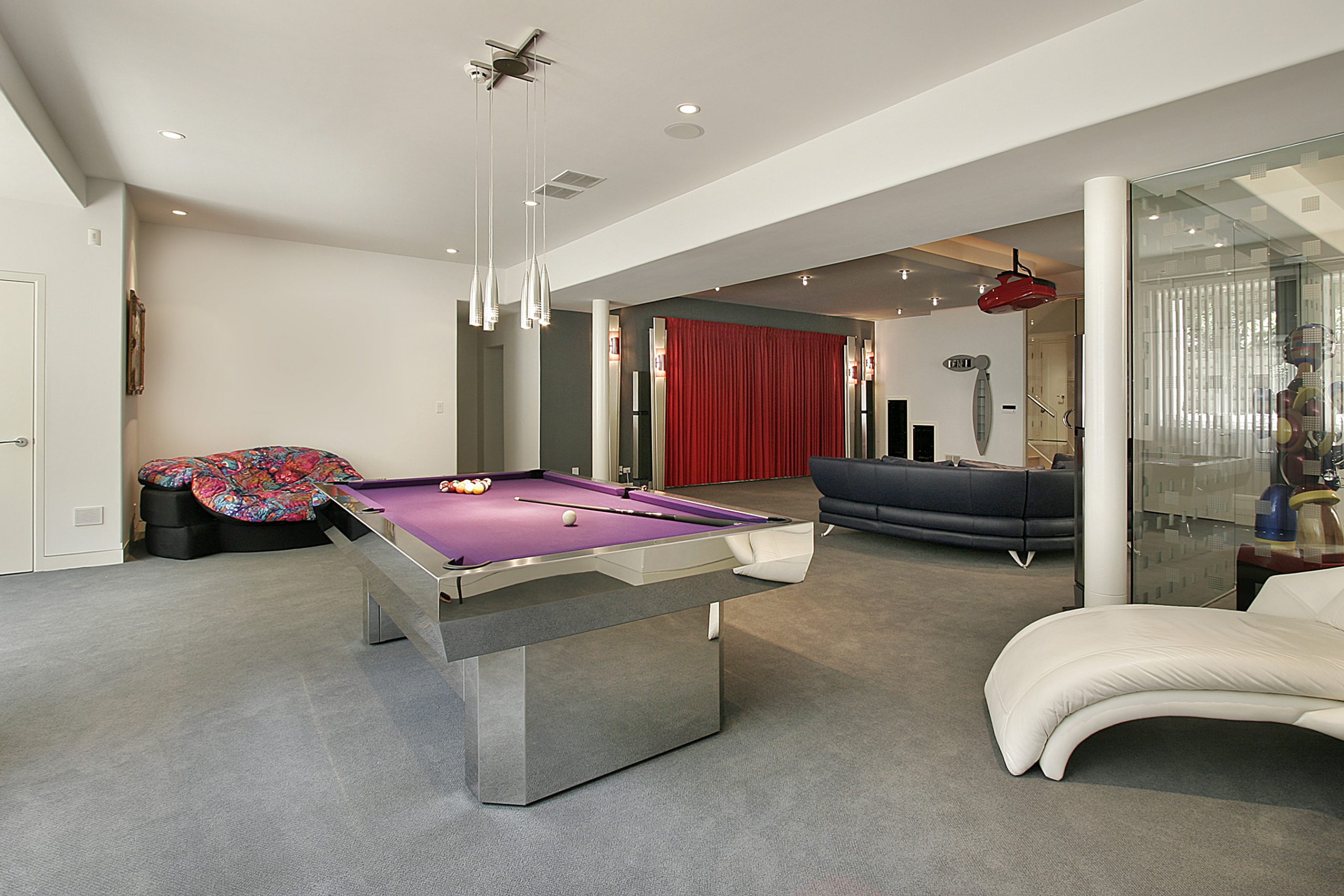 We Provide Home Remodeling Services in Many Other Locations
Check Our Service Area Map!
OUR PROJECTS

Check Our Home Remodeling Projects
As shown in the photo, our home remodeling contractors Deerfield are experts when it comes to designing basement remodeling work in the area. We can turn your basement into any room you want so you can have your own personal space within your home while not going beyond your set budget.
Why You Should Choose Adam's Builders For Basement Remodeling & Home Remodeling Deerfield?
Looking For Basement Finishing or Basement Remodeling Deerfield & Nearby Suburbs?
Design Your Basement with our Remodel Contractors!
With a spacious basement, any layout you desire can be achieved. At Adam's Builders, Inc, we aspire to deliver the best basement remodeling work possible using high-quality materials and expert skills. Our home remodeling contractors from Deerfield are highly-dedicated and professional in handling every project we do to give our clients 100% satisfaction at all times.

We can start the project by visiting your home and taking precise measurements. By inspecting your basement, we can draft a great layout that would fit your personality and your whole basement. At the end of the day, we want to utilize every corner of your basement and give you a comfortable and conducive space where you can either work effectively or relax properly. You can choose from our catalog of designs or have the entire layout customized to your preference and lifestyle. You can trust our masterful remodel contractors Deerfield to capture your taste in every sense and fulfill it in as much detail as possible. Whether you want an activity room, a home bar, or a workout studio, we can do it for you! At Adam's Builders, Inc., we also provide home remodeling and renovation, basement finishing, renovation, and refinishing.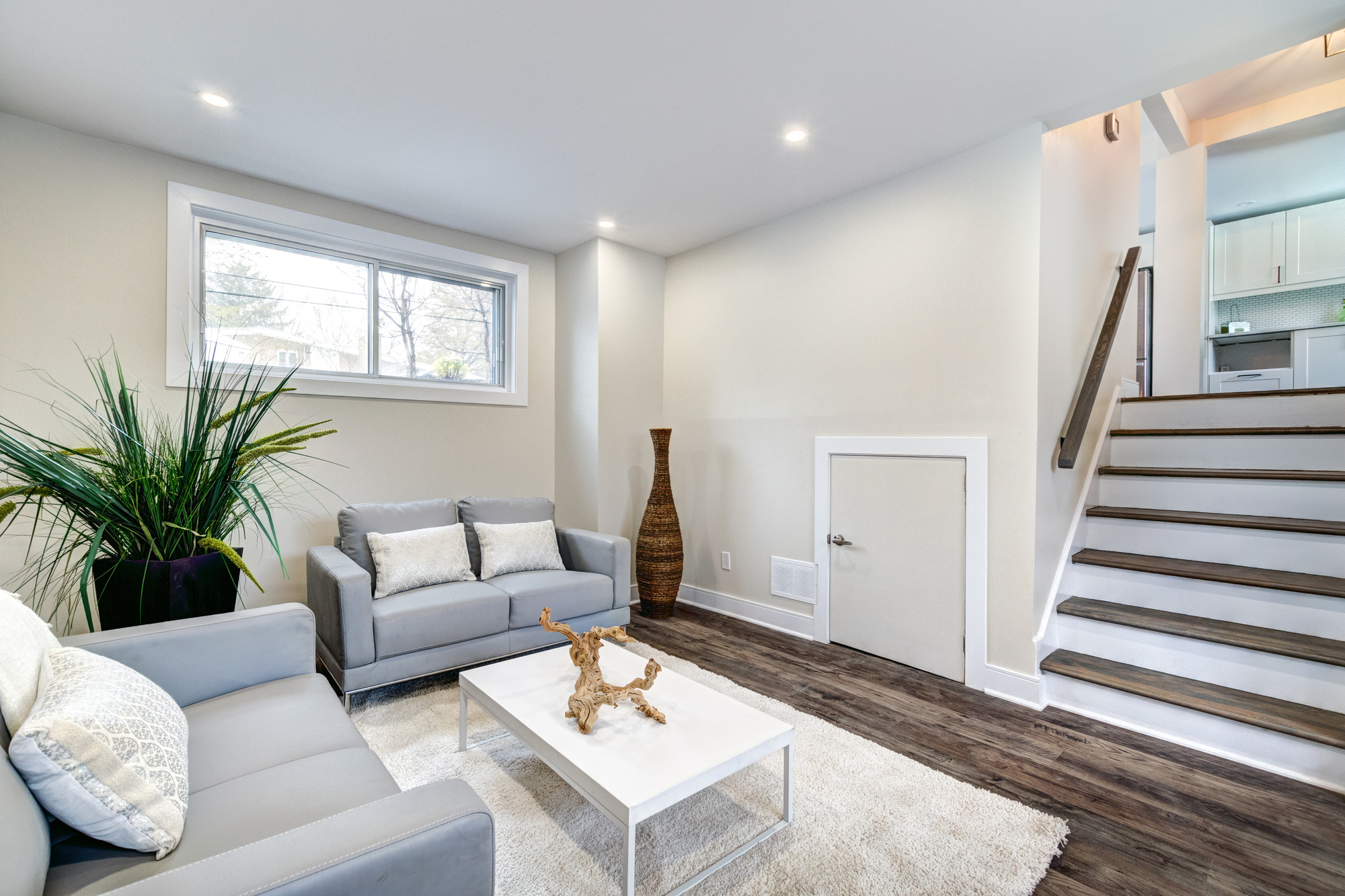 Why We Loves Basement Remodeling?
Create New Space with Our Home Remodeling Contractors Deerfield!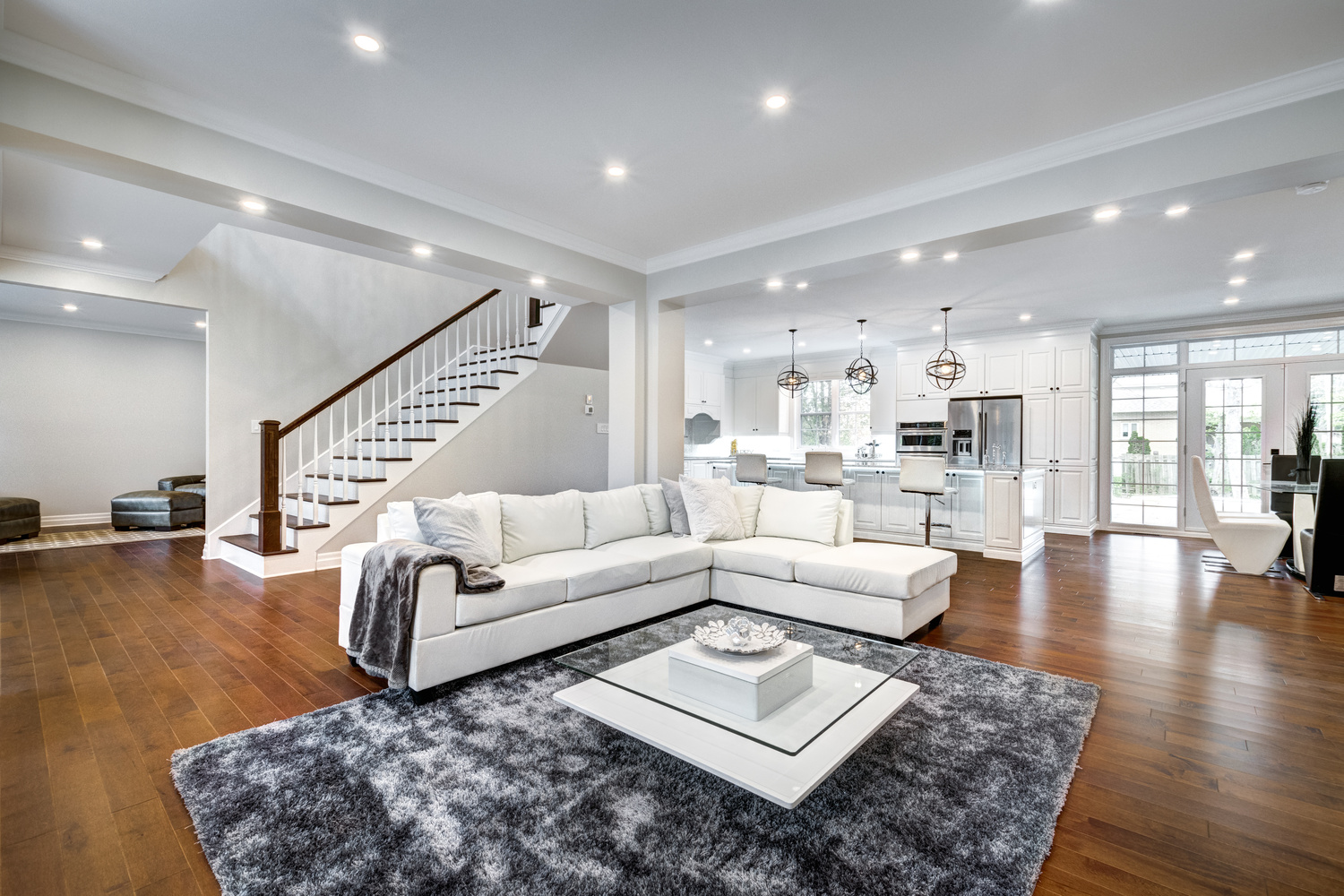 At Adam's Builders, Inc., we understand that basement remodeling can be a daunting task. This is why our home remodeling contractors Deerfield will be ready to provide you with the service you need—having a basement renovation or basement finishing done can add value to your home. It will also take away the empty space that you may have lying around in your home. With this said, if you plan to sell your home in the future, it can attract a lot of buyers knowing that you didn't waste any space in your home. However, if you don't plan to sell your home in the near future, basement remodeling is always a great idea to maintain your home structure.

Our remodel contractors Deerfield can create any space that you may want your basement to be, from a game room to a man cave. We have the proper knowledge and tools to provide you with the highest quality of results possible for your home. We have been providing outstanding services for years, ensuring that we go beyond our customer's expectations every time. We will take your ideas and turn them into reality, meeting your wants and needs.

Our home remodeling company is here to make sure your home gets the basement that it deserves. Give us a call today!
Thinking About Complete Basement Remodeling Or Basement Renovation Deerfield?

Here We Have Some Basement Remodeling Ideas That May Inspire You
Over our years of business, we have helped countless clients in the local area transform their basements into their desired rooms. For a basement renovation or basement remodeling Deerfield, give us a call and we will take care of everything.
Transforming your basement into a family room is an excellent idea when you have a growing family in need of more space. We can help you turn your basement into a recreational room where all members can enjoy and have their own comfortable space. For assistance, give us a call.
It can be challenging to go to the gym when it is always packed with goers. A viable solution? Build your own gym at home. Our company provides basement remodeling to capture your fitness needs and help you stay on top of your workout regime. Consult us today!
Sometimes you just want to stay home and marathon movies with your loved ones. For instances like this, remodeling your basement may just be the solution you need. Spruce up your basement a la home theatre and binge-watch everything you desire while being cozy in your own space. Call us!
Doing a basement renovation Deerfield is an excellent idea if you work remotely or typically extend work after office hours. To secure your space, hire excellent contractors in your area to remodel or renovate your basement and allot a conducive portion for your working convenience. Consult us today!
A Few Reasons Why Deciding on Basement

Finishing or Basement Remodeling Deerfield Is a Great Idea!

When thinking about home remodeling Deerfield, the last thing that comes to your mind is basement remodeling. But, do you know that basement finishing Deerfield can nearly double your home's loveable footage for far less money than other major home addition projects? You can add more bedrooms for a growing family, make an office, a gym, storage room, a theater room, or even a play area for children. Only a few realize the endless possibilities and benefits of basement finishing. Thus, it is essential to consider the numerous perils of getting your basement remodeled. 
A finished basement will also improve your home's resale value, especially if you are planning to sell it in the future. The additional living space can attract buyers and will increase your home's selling price. 
One of the first things you must do is find reliable home remodeling contractors that can handle your basement renovation Deerfield needs. Our home renovation Deerfield company has professional remodel contractors that can transform your basement into a bustling den or lounge for your family. Contact us today.
Smart Consultations and Great Design Are Always Guaranteed with
Every Basement Remodeling Deerfield Project Done by Us
Suppose you are planning to have basement remodeling, basement finishing, basement renovation, or any home remodeling Deerfield projects. In that case, one of the things that you need to consider is the home remodeling contractors that will work for you.
With many decades of experience in successful home remodeling and home renovation Deerfield, our expertise spans various disciplines. No matter how big or small your remodeling project, you will benefit from the extensive experience of our remodeling contractors. We have the knowledge, skills, and expertise of various renovation projects- from basement remodeling, basement renovation, basement finishing Deerfield to any home remodeling project; we can complete it on time and to our client's budget. Our process ensures that each step is performed right according to our high-quality standards, and we strive to make our customers satisfied with every project that we do. 
If you are ready to add value to your home, contact our friendly remodeling contractors to get the best quality construction service that you deserve.
FAQ
Useful Information to Check Before Starting a Basement Remodeling Deerfield Project
When is the best time to remodel my home?
The perfect time to do a basement remodeling Deerfield is during the winter and fall season. The sunny days and warm weather are not important when your project doesn't involve working outside. You need to get ready to get disrupted, especially when you are planning to have a large home renovation.

How can I find dependable home remodeling contractors?
The best way to find home remodeling contractors Deerfield area is to ask friends, relatives, or co-workers for recommendations. Make sure to check web pages and see verified reviews as well as ratings. You can even call the home remodeling company and ask them for references.

How much do remodeling estimates cost?
The cost of a home renovation project would vary on the size, finish, scope, and timeline. For example, basement remodeling or basement finishing Deerfield can cost so much more than a simple room renovation. To have an idea of how much the remodeling would cost, our company will be happy to provide you an accurate estimate.

How messy is the basement remodeling project?
When it comes to home renovation Deerfield or basement remodeling Deerfield, you can expect some mess in your home. Our home remodeling contractors will do their best to contain most of the disaster by setting up a curtain to spread the least mess possible.

Why should I remodel my basement?
Basement remodeling Deerfield service is more than improving the style of your home, but it can also add plenty of space and improve your home's functionality. It's all about adding space and improvising your home's functionality.

What do I need to prepare for my basement remodeling?
When it comes to preparing your home for basement remodeling Deerfield project, you would need to confirm your design with our remodel contractors based on your basement's style, aesthetics, and functionality. Remove any personal items and ensure that you are prepared not to use the basement during the entire project.
Testimonials
of our Home Remodeling & Basement Finishing Deerfield & Other Suburbs
Such an excellent home remodeling company to work with in Deerfield! I felt listened to, and the home remodeling contractors were followed through with what I imagined my basement to be. I have never been this satisfied with a remodeling!
We only have good things to say about your home remodeling contractors Deerfield. The remodel contractors were very efficient, and the quality of work is more than what we expected. Excellent communication was offered, which we greatly appreciated.
They offered a quality basement remodeling service at an affordable price! The home remodeling contractors were able to achieve the basement that we've always wanted. A game room for the kids and, of course, for us! Thank you so much!
GOT A QUESTION OR CONCERN? LET'S GET IN TOUCH
When looking for the best remodel contractors in the Deerfield area, we are the ones that you can trust. Our home remodeling company will provide you with a free estimate as well as professional advice. We aim to provide the highest quality of work. Pick up the phone and call us!